The Entire WISE Sky
14 March 2012
Last Updated on 16 March 2012
Credit: NASA/JPL-Caltech/UCLA
I love maps like this where astronomers take the entire night sky and project it so we can view it in two dimen­sions. Zoom into and explore the entire sky infrared mosaic from the Wide-field Infrared Sur­vey Explorer (WISE). Some things to note in the image. The bright swath across the cen­ter is the Milky Way Galaxy; our home galaxy. The view is toward the cen­ter of the galaxy with the spi­ral arms stretch­ing to the edges. Some arti­facts were left in such as bright red spots off the plane of the galaxy. These are Sat­urn, Jupiter and Mars.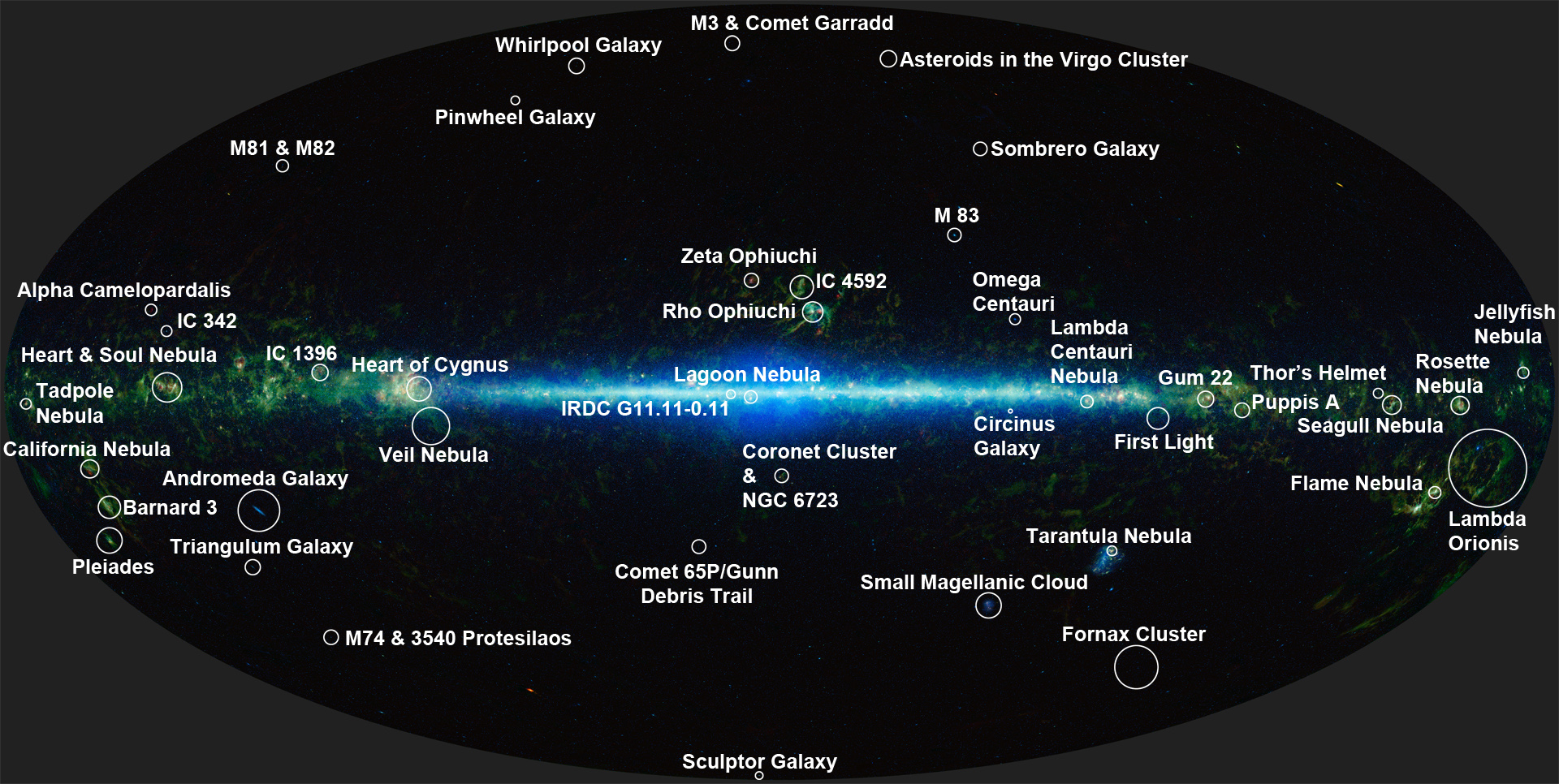 [UPDATED: The WISE web­site has a anno­tated guide to the objects found within the entire WISE Sky image. Click on the image for a closer view.]
Read more and down­load the 10000x5030 pixel infra­li­cious image here.