Carnival of Space #280
17 December 2012
Last Updated on 17 December 2012
The Inter­nets were abuzz last week with all sorts of spacey news. Let's dive right in for the 280th edi­tion of Car­ni­val of Space!
Last week marked the 40th anniver­sary of Apollo 17 leav­ing the Moon. Amy Shira Tei­tel with Vin­tage Space offers a look back at the last words they spoke while still on its sur­face.
The Air & Space blog brings us "Dr Paul Spudis's The Lunar Sur­face – What Lies Beneath, what the The NASA mis­sion GRAIL (Grav­ity Recov­ery And Inte­rior Lab­o­ra­tory) shows us." The Merid­ian Jour­nal also reports on the odd 'bub­ble rings.'
The Lunar and Plan­e­tary Insti­tute high­lights odd 'bub­ble rings' from Curios­ity, and NASA press release images for Novem­ber. Mars, Moon, Mer­cury, Titan and Mount Kil­i­man­jaro.
Cheap Astron­omy indulges in a lit­tle spec­u­la­tion on the future of human­ity (podcast).
Every­day­Spacer offers up "#108 See Emily's Snap­shots. From explain­ing the sea­sons on Mars to sort­ing out Saturn's rings, it seems there is already plenty of vari­ety in the six videos on the Snap­shots from Space page of The Plan­e­tary Soci­ety web­site as of this publication.
Cos­mo­quest reminds us that Cit­i­zen sci­ence projects abound, whether you want to study the weather, nature's crit­ters, or the night sky. Get out more and do some science.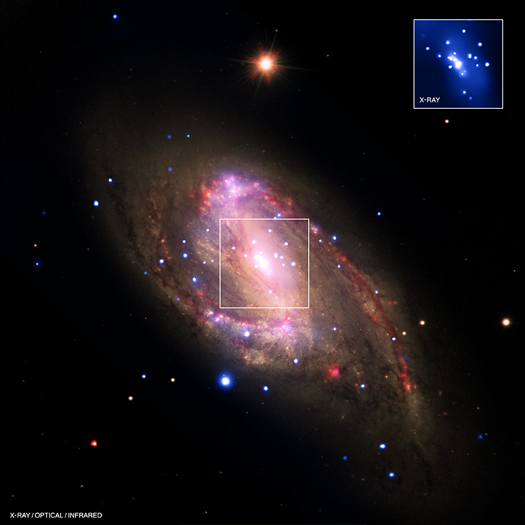 The Chan­dra blog helps us under­stand 'What's Out There By Look­ing Down Here as well as Reveal­ing Hid­den Black Holes".
There's an abun­dance of news at NextBig­Fu­ture. The pres­i­dent of SpaceX said the U.S. domes­tic space launch mar­ket has "changed dra­mat­i­cally" in the last two weeks as a result of an Air Force deci­sion to award the upstart com­pany its first mil­i­tary con­tracts. Gwynn Shotwell also said SpaceX plans to grow its nascent mil­i­tary launch busi­ness. After call­ing the mar­ket for com­mer­cial space launches "incred­i­bly sta­ble, if not grow­ing," Shotwell said her com­pany was not wor­ried about how seques­tra­tion could impact the indus­try. Shotwell warned that the U.S. runs the risk of falling behind inter­na­tional com­peti­tors. "The U.S. has def­i­nitely been com­pla­cent, I think, on launch," Shotwell said, specif­i­cally men­tion­ing that China is invest­ing heav­ily in space tech­nol­ogy. "I think it's crit­i­cally impor­tant not to write the Chi­nese off. I think they will be the fiercest com­peti­tor here in the next five to 10 years."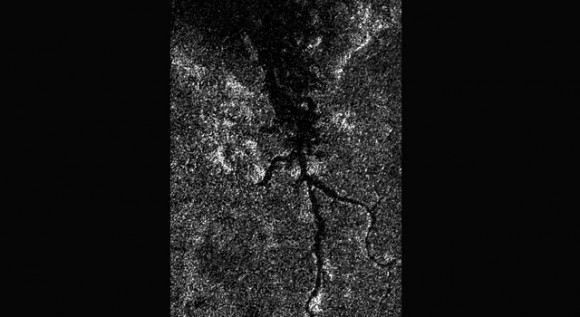 Astroblog­ger brings us spec­tac­u­lar images of the aster­oid Toutais flyby. Uni­verse Today also brings us NASA's radar images from Toutais' tum­bling pass as well as images of the incred­i­ble sky show put on by the Gem­i­nid meteor shower. Also check out the great video of GRAIL cap­tur­ing LRO as it flew by, a Nile-like delta on Titan. And lastly, Hub­ble cen­sus unveils galax­ies near the cos­mic dawn, at a record-setting red shift of 12.
Tran­quil­ity Base writes about teach­ers in space: pio­neer Christa McAu­li­ffe and the teach­ers that fol­lowed her.
The folks with the NASA/ESA Hub­ble reg­u­larly release spec­tac­u­lar images from the orbit­ing tele­scope. Star­ryCrit­ters, this web­site, lets you lose your­self zoom­ing into an image of ESO 318–13 full of glit­ter­ing stars and far-away galax­ies. Star­ryCrit­ters also pro­motes Hub­ble Star Cards; a game that lets you hold the uni­verse in your hands.
Want to catch up or read back posts on COS? Uni­ver­se­To­day has the entire archive. If you have a space-related blog and you want a lit­tle expo­sure con­sider con­tribut­ing to the Car­ni­val of Space. Just email your post to carnivalofspace@gmail.com and the cur­rent week's host will add a link. If you feel really ambi­tious and want to help send an email to the above email and sign up as a host. We'd love to have you either way.