Carnival of Space #276
19 November 2012
Last Updated on 19 November 2012
Heya! Over here. I found a back way into find­ing out the most amaz­ing astron­omy and space news of the week. Come with me into Car­ni­val of Space #276.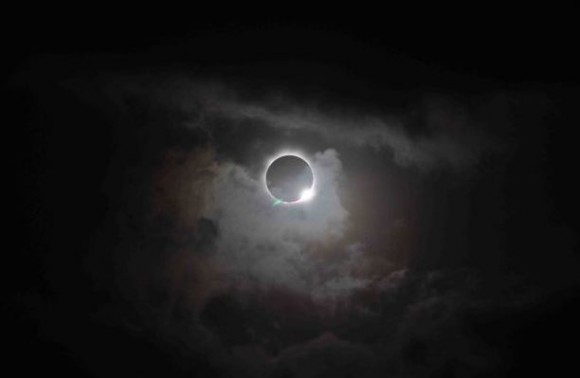 Chas­ing eclipses is great fun but so is watch­ing them from the com­fort of your chair at home; some­thing that wasn't really pos­si­ble a decade ago. Uni­verse Today has a round-up of images and video from the total solar eclipse this month vis­i­ble in south­ern Australia.
Astroblog­ger gives an excel­lent descrip­tion of his eclipse expe­ri­ence in Cairns with pho­tos.
Want to take part in space explo­ration today? Sure you do. Join the National Space Society
Nextbig­fu­ture reports that NASA's Kepler Space tele­scope is tran­si­tion­ing to an extended mis­sion after find­ing 2300 exo­planet candidates
Nextbig­fu­ture dis­cusses accel­er­ated from tech­nolo­gies other than greater than human AI and mol­e­c­u­lar nan­otech­nol­ogy. Here are videos related to sev­eral high impact tech­nolo­gies includ­ing sev­eral antic­i­pated space related developments.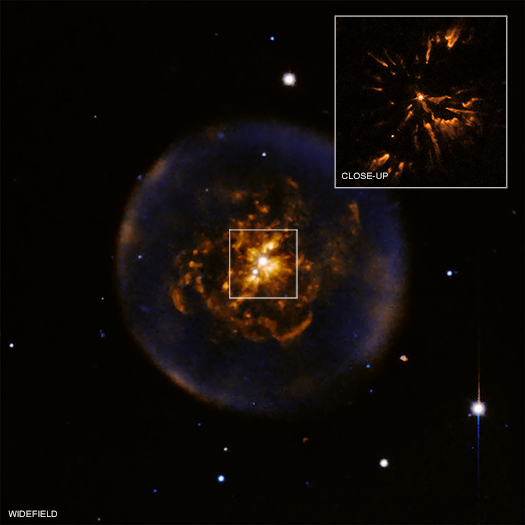 Chan­dra X-ray Obser­va­tory brings these images of the plan­e­tary neb­ula Abell 30, (a.k.a. A30). They show one of the clear­est views ever obtained of a spe­cial phase of evo­lu­tion for these objects.
Spacex this week released video of their Grasshop­per rocket; a pro­to­type being used to develop reusable rockets
The Here, There & Every­where exhibit moved to Rad­ford, Vir­ginia for Novem­ber 2012.
From Amy Shira Tei­tel, Pres­i­dent Obama's re-election means we'll stay on the space track we're cur­rently on, but is it enough to get us to the big goals like Mars we've been promised?
One of the lead actors of my favorite TV show of all time, Baby­lon 5, a space-time span­ning sci­ence fic­tion show run­ning five sea­sons from 1994 to 1998, has recently died. Next Big Future talks about Michael O'Hare who played Com­man­der Sin­clair. He died fol­low­ing a heart attack last week.
On a remote mil­i­tary base in the desert, the United States gov­ern­ment is com­mu­ni­cat­ing with outer space.
(A visit to NASA's Gold­stone Deep Space Com­mu­ni­ca­tion Complex)
Tech­ni­cal Readi­ness: Like the intel­lec­tual tug of war involv­ing man vs. machine, there also is a tug of war between proven tech­nol­ogy and high-tech. Cre­at­ing these bar­ri­ers and dis­tinc­tions is non­sen­si­cal. We need it all. And we can have it all.
Live web­cast Nov 28, 8 pm ET. Chat with Tom Car­lone about the Polaris rover.
Want to catch up or read back posts on COS? Uni­ver­se­To­day has the entire archive. If you have a space-related blog and you want a lit­tle expo­sure con­sider con­tribut­ing to the Car­ni­val of Space. Just email your post to carnivalofspace@gmail.com and the cur­rent week's host will add a link. If you feel really ambi­tious and want to help send an email to the above email and sign up as a host. We'd love to have you either way.