Carnival of Space #276
19 November 2012
Last Updated on 19 November 2012
Heya! Over here. I found a back way into finding out the most amazing astronomy and space news of the week. Come with me into Carnival of Space #276.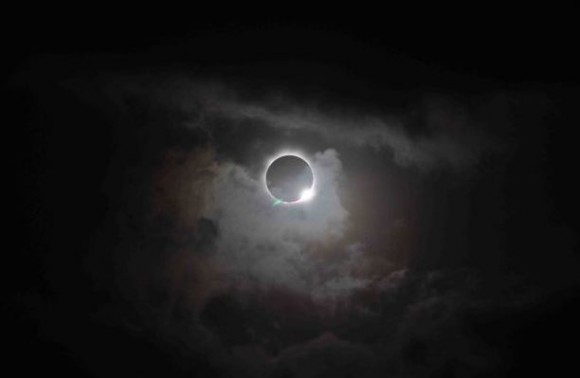 Chasing eclipses is great fun but so is watching them from the comfort of your chair at home; something that wasn't really possible a decade ago. Universe Today has a round-up of images and video from the total solar eclipse this month visible in southern Australia.
Astroblogger gives an excellent description of his eclipse experience in Cairns with photos.
Want to take part in space exploration today? Sure you do. Join the National Space Society
Nextbigfuture reports that NASA's Kepler Space telescope is transitioning to an extended mission after finding 2300 exoplanet candidates
Nextbigfuture discusses accelerated from technologies other than greater than human AI and molecular nanotechnology. Here are videos related to several high impact technologies including several anticipated space related developments.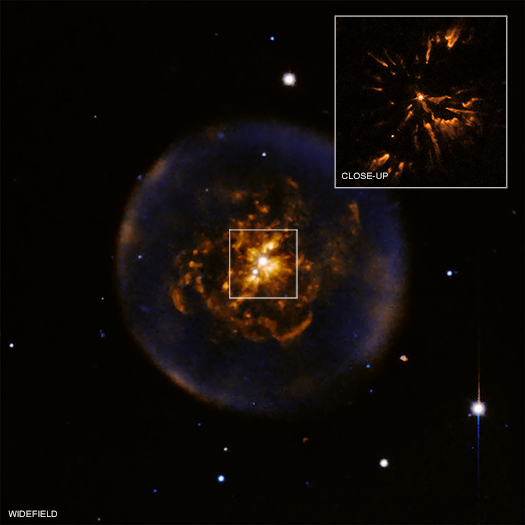 Chandra X-ray Observatory brings these images of the planetary nebula Abell 30, (a.k.a. A30). They show one of the clearest views ever obtained of a special phase of evolution for these objects.
Spacex this week released video of their Grasshopper rocket; a prototype being used to develop reusable rockets
The Here, There & Everywhere exhibit moved to Radford, Virginia for November 2012.
From Amy Shira Teitel, President Obama's re-election means we'll stay on the space track we're currently on, but is it enough to get us to the big goals like Mars we've been promised?
One of the lead actors of my favorite TV show of all time, Babylon 5, a space-time spanning science fiction show running five seasons from 1994 to 1998, has recently died. Next Big Future talks about Michael O'Hare who played Commander Sinclair. He died following a heart attack last week.
On a remote military base in the desert, the United States government is communicating with outer space.
(A visit to NASA's Goldstone Deep Space Communication Complex)
Technical Readiness: Like the intellectual tug of war involving man vs. machine, there also is a tug of war between proven technology and high-tech. Creating these barriers and distinctions is nonsensical. We need it all. And we can have it all.
Live webcast Nov 28, 8 pm ET. Chat with Tom Carlone about the Polaris rover.
Want to catch up or read back posts on COS? UniverseToday has the entire archive. If you have a space-related blog and you want a little exposure consider contributing to the Carnival of Space. Just email your post to carnivalofspace@gmail.com and the current week's host will add a link. If you feel really ambitious and want to help send an email to the above email and sign up as a host. We'd love to have you either way.